What 2020 means for investors
What can investors expect in the new year?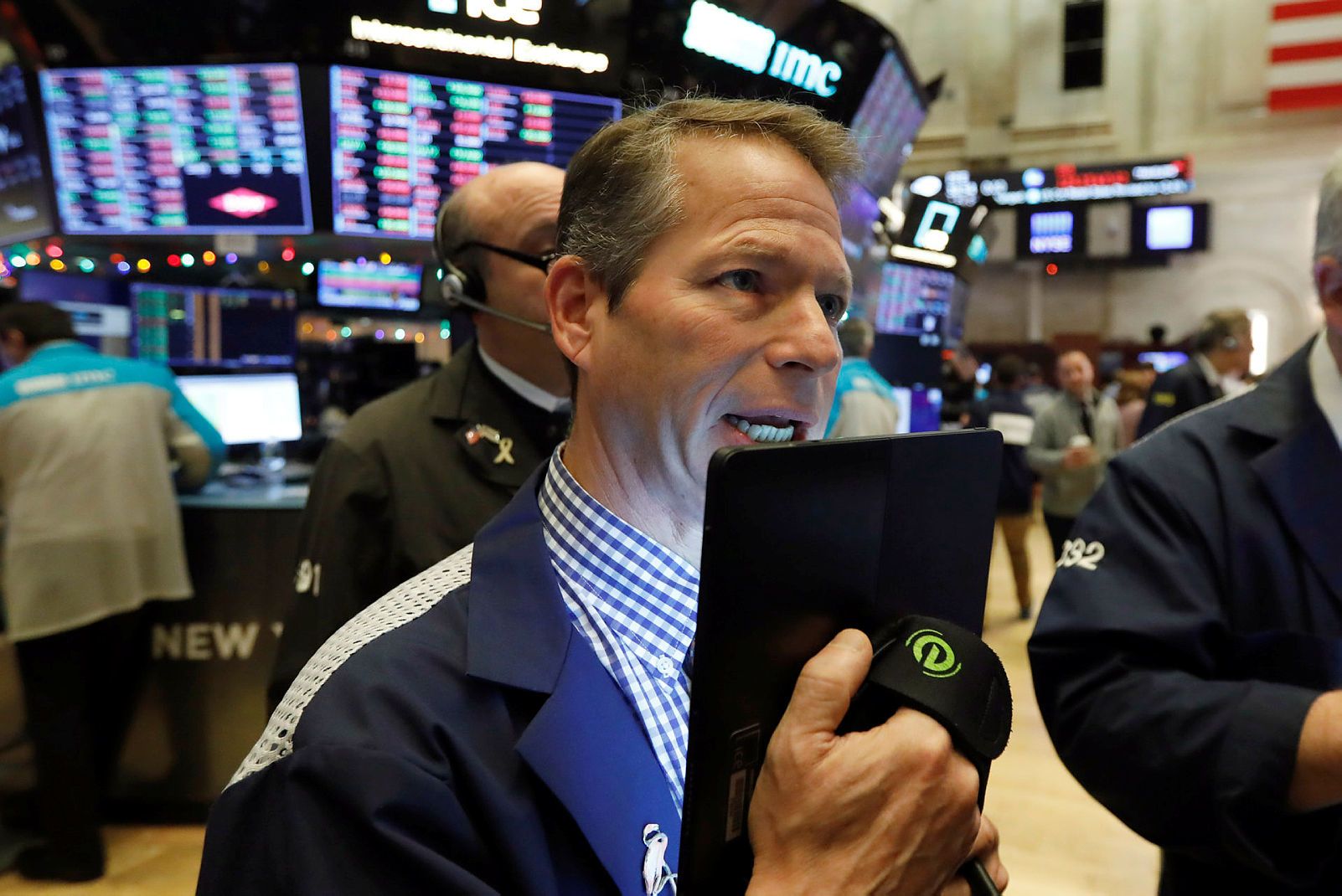 As we enter the next decade, many will wonder whether this may be the year we plunge into recession. 
This may be unsurprising as many in the industry fear a global economic slowdown caused by US-Sino trade war, weakness in the manufacturing sector, among a breadth of other factors. 
But commentators are more optimistic that 2020 may be better than investors fear. 
The US and China have showed signs of warming to one another, through a phase one agreement reached on December 13. 
Sterling and UK stocks have also welcomed the reappointment of Boris Johnson by moving up on the news of his re-election as prime minister, removing much of the uncertainty that spooked UK markets over recent years. 
Change can be expected on both sides of the Atlantic. The year 2020 may also see US president Donald Trump potentially winning another four-year term, or there could be another US president. 
Central banks across the globe have all used monetary policy to enact change through reducing interest rates in order to bolster growth. 
As we all know, markets love certainty. 
But what will 2020 be really about? 
Will it be the year that markets suffer, or perform better than anticipated on the back of improved investor confidence? 
Advisers fairly confident over 2020 investment landscape
Two thirds of advisers are confident about investments in 2020, according to the latest FTAdviser Talking Point Poll.
The poll asked advisers the following question: "How confident are you about the investment landscape in 2020?
 A third (32 per cent) said not at all confident, but 50 per cent said they were reasonably confident, while 18 per cent said they were very confident.
Alan Chan director and chartered financial planner at IFS Wealth & Pensions, believes that 2020 is likely to be a difficult year for investments following Brexit as the country tries to "find its feet".
Advisers fairly confident over 2020 investment landscape
"I can also see the other side of the coin," he added. "Once we get some certainty it will help firms to plan."
While he believed UK equities might be one of the assets most under pressure following Brexit, he added that there could be good investment opportunities in UK small and mid caps.
According to a report by Morningstar, many investors have steered clear of small cap stocks since the referendum of 2016. 
The report added: "Typically, these businesses are more domestically focused - unlike their large cap counterparts which get much of their earnings from overseas - making them more vulnerable to any slowdown in the UK economy or drop in consumer confidence. 
"But surprisingly, even the worst small-cap performers have outshined their larger-cap peers.
"As British blue chips have been helped by a weaker pound in recent years, which has helped to boost their bottom lines, many smaller companies enjoy this tailwind as well."
Adrian Lowcock said the Talking Point poll reflected where investors were at as 2019 draws to a close.
He added: "The outlook has improved as the economic slowdown seems to have stopped and recovery could be underway but it is very much a case of glass half full or glass half empty. 
"I am somewhere close to reasonably confident on the global economy for 2020 but expect investment returns to be much more muted than we saw in 2019."
He explains that in the UK valuations are cheap and there are plenty of opportunities for investors. 
Having had years of austerity, the UK looks to be ready to boost fiscal spending which should be supportive of the economy and stimulate growth. 
"This should begin to feed through to the economy in the second half and may offset fears of a no-deal Brexit when the transition agreement expires at the end of the year. 
"The UK  market is not immune to the global economy as it is international in nature so US-Chinese trade negotiations will matter," Mr Lowcock added.
Overseas, the US is more mixed. Valuations became more stretched in 2019 as markets continued upwards in spite of the economy slowing slightly. However they are not extremely expensive so there is still opportunity for investors. 
Europe's exposure to trade and reliance on manufacturing made it a casualty of the trade war and the global downturn in 2019.
However, the European Central Bank (ECB) cut interest rates further into negative territory and restarted quantitative easing. 
So the region should benefit in 2020 from easier monetary conditions, Mr Lowcock explained.
Alistair Cunningham, financial planning director at Wingate Financial Planning added: "I can see a generally positive economic outlook globally but still political risks which cause turbulence, particularly over the shorter term. 
"I would use the poll as a good indication of my predictions of negative, positive, and very positive outcomes respectively."
ima.jacksonobot@ft.com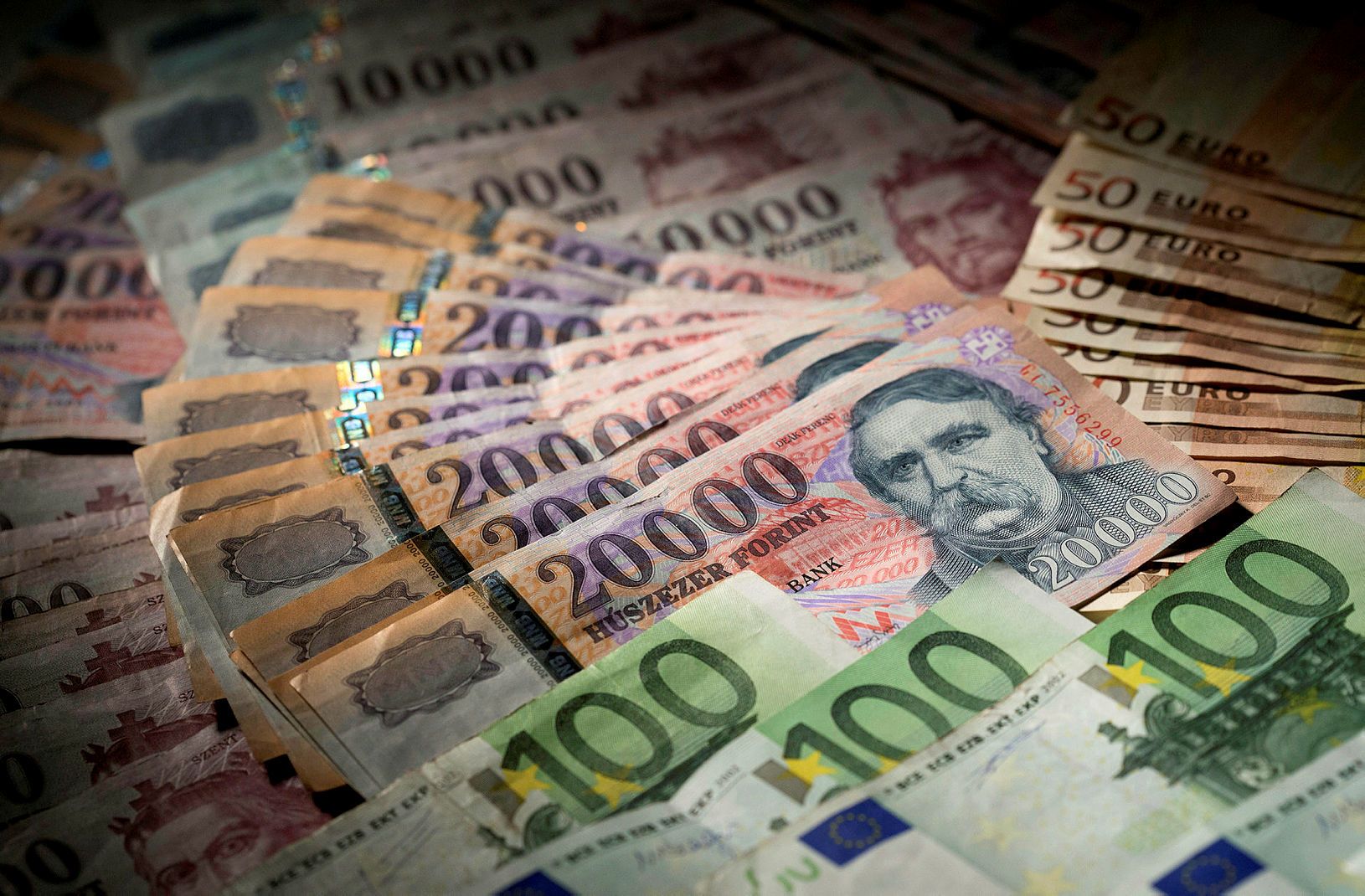 Investors are braced for a more tepid 2020
Investors have had a tough 2019. Brexit paralysis, trade tensions between the US and China and a slowing global economy have gripped equity markets while bond yields have left a lot to be desired.
But as the new year approaches with a hefty Tory majority in the UK parliament and a US-China resolution on the horizon, investors could be in for a more tepid, steady 2020.
---
UK politics
The UK voted overwhelmingly for the Conservatives at the general election, boosting the party's position by nearly 50 seats and providing its leader Boris Johnson with a majority of 80 MPs.
This is good news for UK equities. Shares in companies exposed to the UK economy rallied in the wake of the result, while Sterling rose 1.84 per cent against the dollar and hit a 39-month high against the euro.
Ben Seager-Scott, head of multi-asset funds at Tilney, said the past uncertainty surrounding the UK over Brexit had left UK equities "relatively attractively valued", so forecast the resolution to provide investors with an "attractive entry opportunity" into the UK during 2020. 
Meanwhile head of personal investing at Willis Owen, Adrian Lowcock, said a Conservative majority had been "most welcome" by the markets and expected mid and smaller caps — which are more domestically focused — to do well in next year's climate.
---
US Sino-Trade
Ben Yearsley, Investment Consultant at Fairview Investing, agreed, adding that UK-listed companies with mainly overseas earnings could struggle against a rising pound.
Meanwhile the US, the world's largest economy, has come under scrutiny by markets throughout 2019 due to rising trade tensions with China. 
However this stalemate appears to be ending. President Donald Trump scrapped another round of US tariffs planned for December 15, tweeting that the countries had "agreed to a very large phase one deal".
Mr Trump added that negotiations on phase two would begin "immediately", rather than waiting until after the 2020 election as he had previously suggested.
Andrzej Pioch, multi-asset fund manager at LGIM, said sentiments around US equities had improved with the aversion of the December 15 tariffs, but warned that until details and timings were finalised there were still risks around ratifying the deal.
The US was set to experience a "short-term relief rally" in 2020 as the trade war resolved, according to Mr Seager-Scott, who thought a conclusion now seemed to be "in the interests of both the US and China".
2020 US Presidential Election
But John Husselbee, head of multi-asset at Liontrust, was less optimistic. He said: "We have become used to ongoing uncertainty around Trump's administration, and would expect sabre rattling to continue.
"Impeachment drama is picking up and as ever, another month of trade tedium has ticked by." 
The US could experience another speed bump in 2020 as Americans head to the polls to determine whether Mr Trump, and his pro-business and pro-growth outlook, has another four years in office.
Mr Lowcock said: "The US election is likely to weigh on markets. It is too early to say what the nature of the campaigns will be but with Mr Trump potentially in the mix, be prepared for anything."
Mr Yearsley thought it was likely a "step too far" to think the US would vote in a "socialist". He added: "If they did, Congress would likely veto contentious policies although certain sectors would come off worse, healthcare being the obvious one but technology may come under pressure too."
Mr Pioch said the US election in November could stifle investment in the country throughout 2020.
He said: "It is unlikely business investment will pick up meaningfully given the potential for a sharp swing to the left in the US election, so we remain cautious on US equities at the moment as investors might become more nervous and require a higher risk premium."
The effect of the uncertainty surrounding the US — and to a lesser extent the UK — has not been restricted to their domestic shares.
Elevated uncertainty due to geopolitical tension became a defining feature of politics and monetary policy in 2019 and accelerated a predicted-slowdown of the global economy.
But experts seem more hopeful for 2020. Mr Yearsley said: "Equities don't look in bad shape. As long as we don't have a US or global recession, then I see no cause for alarm."
Mr Lowcock predicted the global economy was likely to rebound from its "mini-slump" while Mr Seager-Scott said economic data showed signs of "bottoming which could result in a bounce next year".
Although Mr Pioch agreed it looked positive for 2020 — employment growth had held up well, as had global consumer confidence and retail sales — he urged caution over the uncertainty of the US election, the UK's future trade relationships and global reluctance to deploy fiscal stimulus. 
Value versus growth
The end of 2019 saw value stocks rally after a decade of the growth investment style being in favour.
The growth style of investing had dominated since the financial crash, as it performs best when interest rates are low and bond yields are low, but as bond yields rise, more companies should be growing, making the price paid for the growth more important.
Value stocks outperformed growth in the three months to September this year however, despite rates not rising. 
Mr Seager-Scott said it was "nigh on impossible" to call the switch between value and growth styles, but added that he could see "some of the headwinds for value softening".
Star-fund managers, such as Terry Smith and Nick Train, both favour the 'quality growth' style of investing.
Mr Yearsley thought such fund managers would "struggle" in 2020 and urged investors to have a balanced portfolio with both growth and value stocks.
The past year also saw investors pour money into fixed income funds at a record pace as they searched for certainty in investments perceived to be safer amid economic and political chaos.
---
Central banking activity
Central banks across the globe helped fuel their popularity by cutting interest rates and low yields have done little to deter investors from piling their cash into defensive assets.
But this could end as yields have been pushed so low a small sentiment shift could see prices fall and yields rise, according to Mr Lowcock.
He said there was a "likely risk" the bond market could move into a more fearful phase as economic outlook could improve and see market sentiment significantly change.
He added: "Because yields have been so low, this would have a big impact on returns."
Mr Yearsley said he was in the "lower for longer" camp when it came to bonds as there was "simply too much debt in the world" for rates to return to normal.
Meanwhile Mr Seager-Scott said there was a number of factors that would worry him investing for the long-term in fixed income bond funds, such as monetary policy running out of steam, potential fiscal stimulus, economic recovery and the return of inflation.
Rising inflation is bad for fixed income products as it lowers their value in real terms.
"A buy-and-hold investor today is effectively just locking in a negative real return if they buy the benchmark ten-year gilt."
Corporate bonds appeared the most attractive fixed-income product — with government yields so low it often makes no sense to pay to hold the investment — but they are a riskier investment.
Mr Pioch said he was cautious on corporate debt as spreads were narrow and exposed to illiquidity risk in a potential bear market.
Despite this, he said: "Fixed income assets, including government bonds, have a role to play in a multi-asset fund. 
"The increased volatility we witnessed more recently reminded us of their diversification benefits when they provided the protection when equity returns were negative."
---
Alternative assets
An allocation to alternatives is now a core part of investment portfolios as a way to achieve diversification and, often, to generate income.
This was particularly evident in 2019 as the world of low bond yields and high equity valuations drove investors to alternative assets. In fact, large inflows into alternatives was a key part behind assets in the UK investment trust topping £200bn for the first time.
Experts backed alternatives to have another strong year in 2020. Mr Lowcock said they could look "very attractive" as they were not as risky or low-yielding as bonds and were not as volatile and sensitive to global trade wars, like equities.
Mr Seager-Scott agreed. He said: "The traditional high risk, high return element of most portfolios tends to be equities, with other asset classes with lower correlation used to dampen volatility in-line with investors risk profile.
"With fixed income looking actively unattractive, I can see a case for alternatives picking up that demand."
Infrastructure has been a particularly popular alternative investment of the past year, and Mr Pioch expected this to continue.
Mr Yearsley thought both infrastructure and renewable energy were "as alternative as mainstream investors should get" — adding that automobiles and wine should not be in most portfolios — while Mr Lowcock thought infrastructure would remain popular as an "excellent diversifier".
M&G Property Portfolio
Holding alternative assets, which are usually more illiquid than standard stocks and shares, was once again flagged as an issue when M&G suspended trading in its M&G Property Portfolio.
M&G announced early December it would suspend dealings with immediate effect, saying political uncertainty and ongoing "structural shifts" in the UK retail sector had made it difficult to sell commercial property and therefore meet the requested redemptions.
This highlighted once again the issue of holding illiquid assets in funds which offer daily dealing.
Mr Yearsley said: "The M&G suspension should be another nail in the coffin for property in open ended investments, but it won't be as investor inertia and the regulator fudging the subject means property in daily dealing open ended funds will be around for a long time yet."
Others also seemed to think the suspension would do little to deter investors from alternatives in general. Mr Seager-Scott said: "I think the events around the M&G and Pru property funds has reminded people if the less liquid nature of bricks and mortar property. 
"If investors are considering holding these funds, they should do so with a long-term, strategic mindset, recognising that they may have to gate periodically."
Outlook 2020: Global Economy
After a spell of weaker growth, the world economy looks set to pick up in 2020, extending one of the longest ever periods of expansion.
The slowdown this year has led to concerns that the US economy might contract. In fact, we see activity gaining support from an easing in US-China trade tensions and lower US interest rates. We have upgraded our 2020 global growth forecast, from 2.4 per cent to 2.6 per cent.
We expect a "phase one" deal between the US and China, which was first announced in mid-October, but is yet to be finalised.
It would hopefully prevent the two countries implementing further tariffs on each others' exports and potentially reduce those in place.
This would prompt global trade and business investment to strengthen. Activity could then improve in Europe and Japan, as well as the US. We have also upgraded our growth outlook for China.
We see emerging market economies gathering pace on the whole, although there are still concerns around country-specific issues in Hong Kong SAR and Argentina.
Trade tensions ebb
The prospects of a trade deal have improved, as the chart below shows. The index displayed monitors the number of Reuters newswire articles containing pro-trade deal keywords compared to those containing anti-trade deal words.
There are good reasons President Trump may be more willing to strike a deal now. The president, facing impeachment proceedings at home, and with the election looming, needs to boost US activity.
Having already played the fiscal card through tax cuts in 2018, he is left with little option but to provide some relief on trade particularly to his base through increased purchases by China of agricultural products.
Meanwhile, the US seems reluctant to reduce tariffs, which China is pushing for, and progress is slow.
Trade deal spells brighter days ahead for Europe
The prospect of at least a partial trade deal between the US and China is good news for the large export-driven economies of the eurozone.
With many European economies seeing healthy domestic conditions, a rebound in trade could lead to a positive outcome for the region in 2020. We have raised our forecast to 1.2 per cent, from 0.9 per cent.
We see new European Central Bank (ECB) President Christine Lagarde staying the course set by predecessor Mario Draghi, with scope for another rate cut in the new year.
Lagarde is among a growing chorus calling for "fiscal stimulus" measures, tax cuts and infrastructure spending, to boost growth.
We are somewhat sceptical on this front. Those economies with most room to increase spending, Germany and the Netherlands notably, are inherently wedded to limited spending.
They tend to plan decades ahead and are predominantly concerned with paying for the care and retirement of ageing populations. We see only limited support action from these governments.
A fiscal expansion looks more likely in the UK. The two main parties are vying to outspend each other. UK economic data has been distorted by "Brexit effects" such as stockpiling.
The UK economy, led by the household sector, has coped well, but is likely to remain subdued and the Bank of England on hold.
Better outlook for emerging market economies too
We see an acceleration for most emerging markets, as trade recovers and inflation remains limited, to allow for some further moderate rate cuts. Government measures look likely to play a key role.
We see positive prospects for Brazil, as pension reforms should boost confidence, encouraging economic activity. By contrast, India is beset by challenges, particularly with its banks.
We will hopefully see an improvement on the back of government action. Russia's leaders remain focused on economic stability and steady, but low growth.
It is a significant year for China. In 2010, the government pledged to double the size of the economy and average incomes by 2020.
To meet these aims the authorities will at least need to ensure growth stays at the symbolic 6% level. Further moderate policy easing is possible.
Much depends on the US-China deal, and geopolitical risk remains. Tensions between Russia and the US are unresolved and there is a possibility of additional sanctions.
Low US interest rates another pillar of support
In addition to support from a reduction in trade tensions, the benefits of lower interest rates – which makes borrowing money easier – will also be felt.
Monetary conditions overall, taking into account central bank interest rates, bond yields and the US dollar, are the loosest for nearly a decade. This makes it easier for households and businesses to borrow and for money to flow around the global system.
We are already seeing the effect of this in the US housing market, where mortgage applications and housebuilding have picked up sharply.
Despite a better growth outlook, global inflation remains relatively stable. We expect US core inflation (measuring price increases, but excluding volatile items like food and energy) will finish 2019 at 2.5 per cent.
This is above the Federal Reserve's (Fed) 2 per cent target, but the central bank will likely tolerate an overshoot, given lingering concerns of deflation.
Additionally, the risk that oil prices drive inflation higher is low. We think with this level of inflation, and growth below the long-term trend, the Fed could cut rates again in April.
Growth and inflation more evenly balanced
Broadly, we now see the balance of risks between growth and inflation as more evenly spread. Underpinned by the strength of the US labour market, there remains a risk of wages accelerating by more than expected in our central view (see chart 3).
The chart shows how the rising employment rate results in rising wages. This should be positive for consumption, but could prompt the Fed to tighten policy to cool the economy and dampen inflationary pressures.
In September, we saw a higher risk of weaker growth combined with higher inflation, we now see a healthier balance between growth and inflation risks.
For example, alongside stronger wages households could respond to lower interest rates by borrowing and spending more, with the US consumer once more becoming a driver of global growth.
This could have an inflationary impact, an outcome markets seem to be paying little attention to. On the downside, a failure for the US and China to strike a phase one trade deal could send global activity into a downturn.
By Keith Wade, Chief Economist & Strategist at Schroders